Amanda received her Bachelor of Science in communication disorders from the University of Massachusetts Amherst in 2014. She previously worked as a Speech and Language Assistant in a public school setting. Amanda has experience working with children with selective mutism, autism spectrum disorder, and developmental/language delays. She enjoys working with children and watching their skills…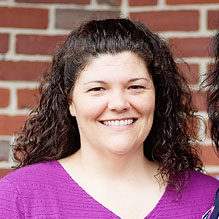 Working with children diagnosed with an Autism Spectrum Disorder and their families is Cass' expertise and primary area of interest.
Charlotte Ford holds an MS in Speech and Language Pathology from La Salle University, an MFA from the London International School of Performing Arts, and a BA in Theatre from Bryn Mawr College, where she graduated Magna Cum Laude.  Prior to becoming a speech pathologist, she worked as an award-winning theatre artist and teacher, teaching…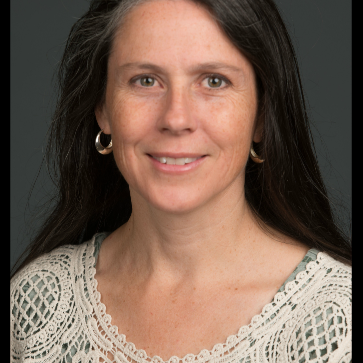 Debbie is an American-Speech-Language-Hearing Association certified speech-language pathologist. She has over 20 years of experience working with children with speech and language disorders in public school and university clinic settings. Debbie received her Master's in Speech-Language Pathology from UNC-Greensboro and her Doctorate from the University of Cincinnati. She spent five years as a faculty member…
Emily is a NH licensed and an American Speech and Hearing Association (ASHA) certified speech language pathologist. She received both her undergraduate and graduate degrees from Boston University. Emily has over 30 years of experience in NH schools, working with children diagnosed with autism spectrum disorder, language learning disability, apraxia, and cognitive impairment.
Sam received a Master of Science degree in Occupational Therapy from the University of New Hampshire in 2016. She completed her fieldwork within the Timberlane School District, as well as Portsmouth Regional Hospital Outpatient Services gaining experience working with children and adults of all ages.   Sam has experience working with children with autism spectrum…
Shanni received her Master of Science degree in Speech-Language Pathology from the University of Washington, where she also completed her Bachelor of Science degree in Speech and Hearing Sciences. She holds a Bachelor of Arts degree in Psychology from Colorado College.   Prior to beginning graduate studies in Speech-Language Pathology, Shanni worked as a classroom…
Tammy graduated from Ithaca College in 2001 and completed a LEND Fellowship at Strong Memorial Hospital in Rochester NY. She has served children and families in early intervention, schools and outpatient settings. She especially enjoys the puzzle of seating and mobility to find just the right support to maximize children's independence. Tammy Ciminesi, MS, PT…